Sortie du livre "Figurants" - Photographies de la jeunesse algérienne, en collaboration avec The Blaze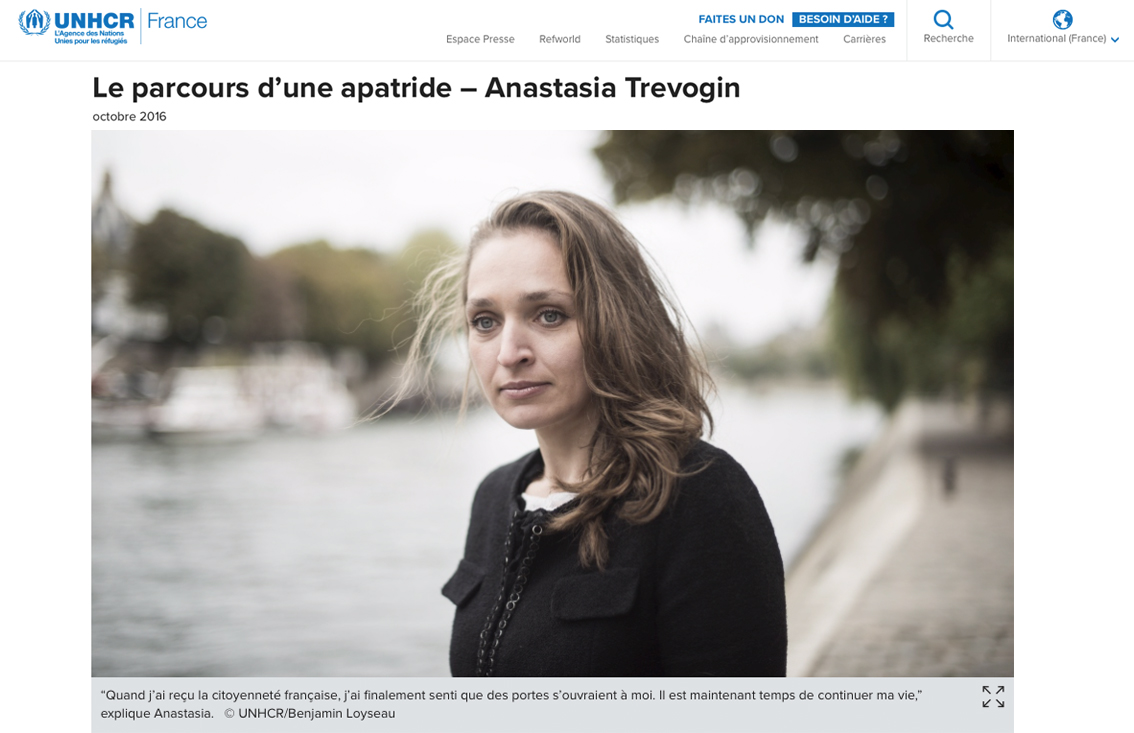 Anastasia est née dans un avion entre la Russie et l'Ouzbékistan, en 1985 lorsque les deux pays faisaient partie de l'Union Soviétique. Le seul document que ses parents ont pu obtenir fut son acte de naissance. Après avoir été apatride pendant 29 ans, elle a finalement été naturalisée française il y a deux ans.
Interview et présentation des jeux paralympiques de Rio.
RIO 2016 blog – Behind the Camera by Benjamin Loyseau Benjamin Loyseau:  "As an independent photographer, I have been working on refugee issues these past years in East Africa and France.
Du 20 juin au 30 août 2016 Talents en Exil - Réfugiés à Paris Exposition place de la République, aux Tuileries et à l'Hôtel de Ville en partenariat avec la Mairie de Paris et le Haut Commissariat des Nations Unies pour les Réfugiés.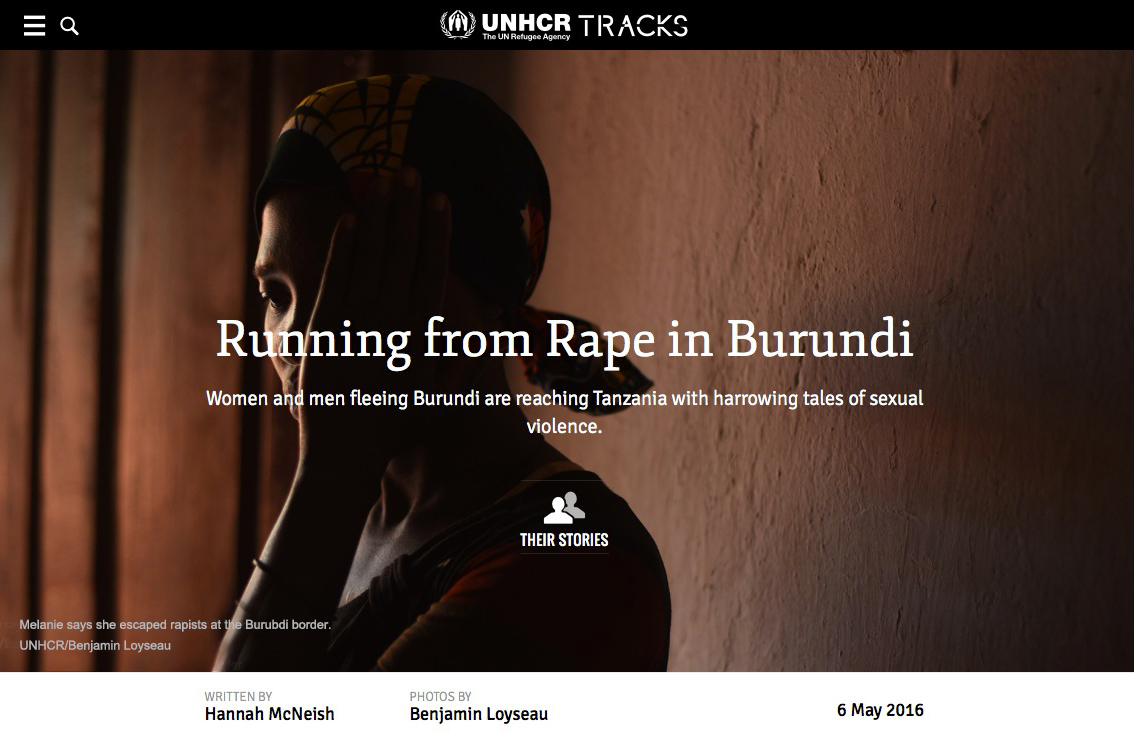 By Hannah McNeish Even before she speaks, the violence that has torn through Burundi is legible on Nicole's skin. The stab mark to her belly; the inch-long gash to her neck and the raisin-shaped scar on her scalp from other knife blows. Indelible rope burns mark her arms and legs, and some of her teeth are gone, punched out.
Brutal and Bloody Memories Haunt Burundi's Refugees - By Mike Pflanz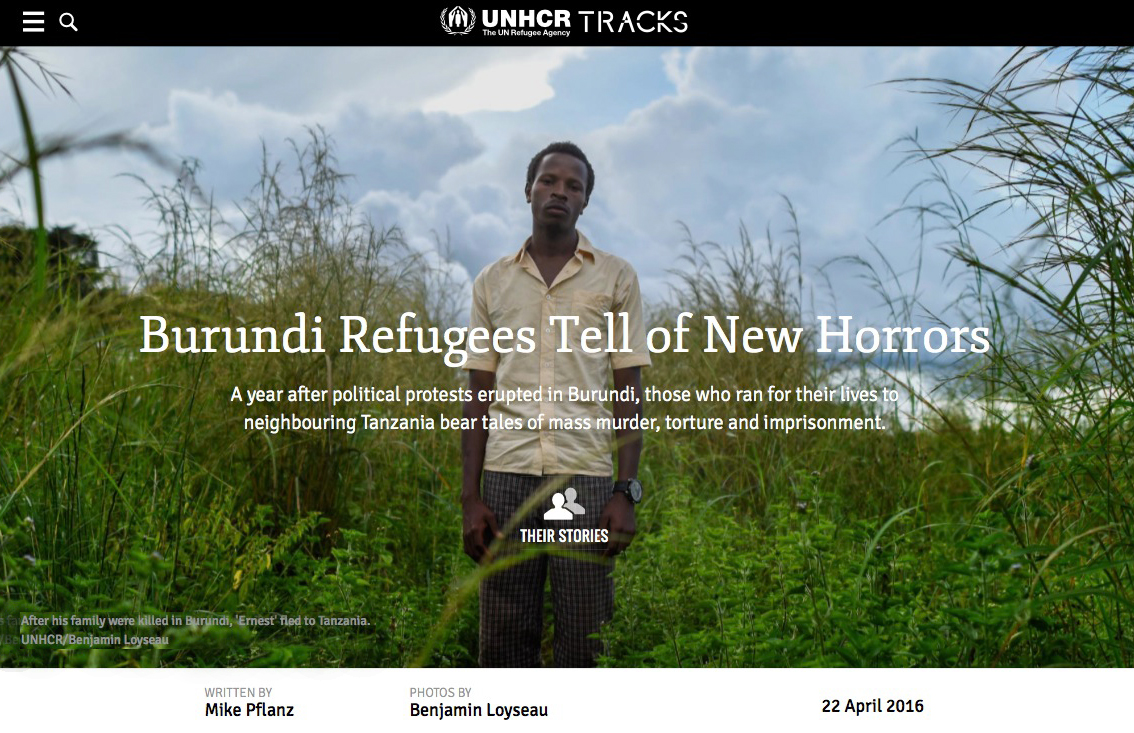 By Mike Pflanz Friends intercepted scrap-metal dealer Abdul Yamuremye as he walked to his house in a middle-class suburb of Bujumbura, Burundi's capital, with his wife, Hadija, their six-year-old son and their infant daughter. "Don't go home," they warned. "Men with guns are there."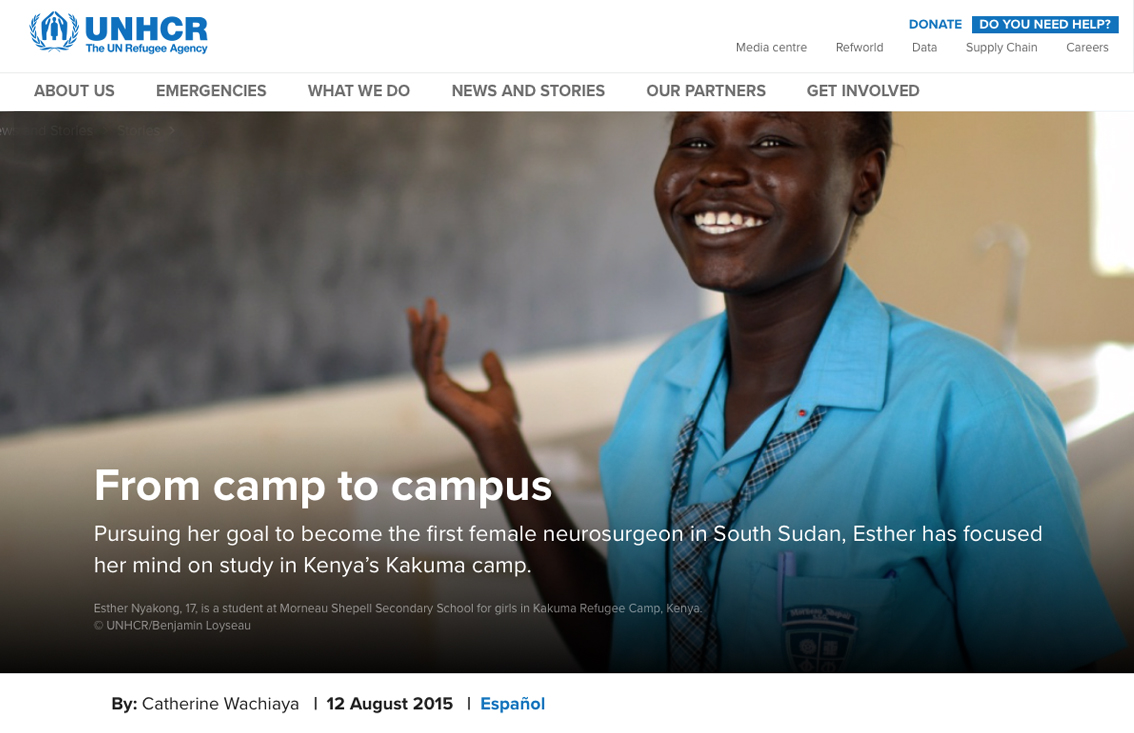 By Catherine Wachiaya Esther Nyakong, 17, laughs heartily as she sits among her classmates in Kakuma camp, in north-western Kenya. Her cheerful eyes sparkle every time she smiles. But behind the easy smile and smart responses to every question is a face that tells an emotional story.